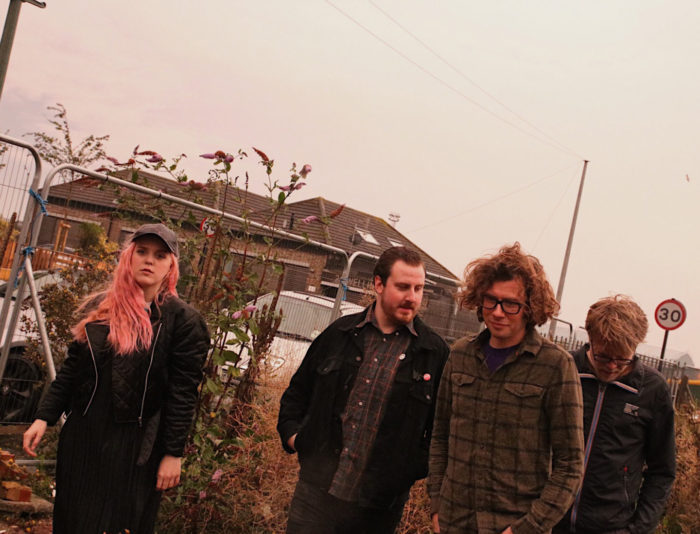 Lower Slaughter sits down with Loud and Quiet for what's a very personal interview, discussing how the band manages to keep writing music from the departure of lead singer Sinead to Scotland as well as the feelings laying behind their sound
and debut LP 'What Big Eyes'.
"We get called angry loads, and I never understand it. We're just loud – that's as far as it goes. I see our music as party music, really." 

"Like, fair enough, my voice has some grit in it, but at the same time it's on the same trajectory as what many male singers have presented before. It doesn't seem that people are as interested in commenting on their 'inner rage' of whatever." – Loud and Quiet
Furthermore, the interview takes a darker turn once they start talking about the grievance of mental illness and the impact it has on productivity and creativity.
"I can be quite a solitary person at times and particularly so when I feel down or depressed. Tour can be difficult because it's ALL THE PEOPLE ALL THE TIME, but I just love playing so much that it's totally worth it." – Loud and Quiet
Click here to keep reading the interview.
Next for Lower Slaughter are a couple of launch shows for the album in September, playing alongside bans they like such as Public Transport and Luminous Bodies. After, a northern England tour awaits them in November as well as finishing writing a new album.
Debut LP 'What Big Eyes' out 15th September on Box Records.