Our Girl have dropped their debut album 'Stranger Today', and it's a good 'un – Dork
At first, it's difficult to pinpoint exactly what makes Our Girl so special, or why the Brighton-formed, London-based trio's music stands out within a busy crowd of fellow guitar-wielding-types. But if an explanation didn't jump out when they first emerged with a debut EP of mighty fuzz-soaked songs in November 2016, it surfaces with 'Stranger Today', a debut album of personal, emotional juggernauts that could have only been made by these three people: Guitarist / vocalist Soph Nathan, bassist Josh Tyler and drummer Lauren Wilson.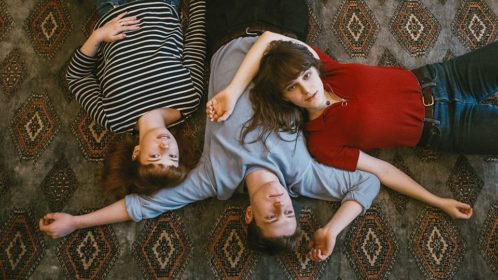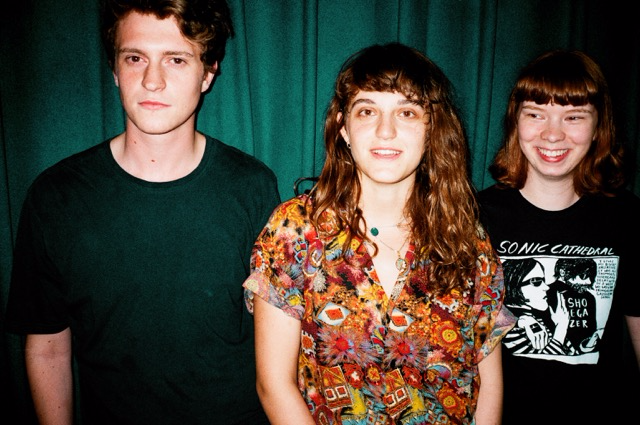 The real power of Stranger Today is the connection between Nathan and her guitar. At times they are pulling against each other. Nathan croons softly and gently, while it sounds like she's torturing her instrument and effects pedals. Then a moment later, they are both in unison and everything around you loses perspective and fades into background. This is evident in 'Josephine'. The vocals are emotive and visceral, and the guitar matches, until its elongated and lurid outro starts up. This feels like a classic end of album wig out, but you then realise its only track five, and there are six more left. You immediately question, and get excited about, what's still to come.
Each track hits you like a beautiful wave. As the songs build, their current pulls you under; if they want to pummel you, there is very little you can do. If they want to give you a slightly melodic respite to catch your breath, 'Level' and 'Sub Rosa', then you just go with it. 'Two Life' features one of the stand out moments on 'Stranger Today'. A hypnotic riff builds and builds until it's an all-consuming beast.