We work with the very best manufacturers in the UK and Europe to deliver your
creative vision on time and on budget.
CD, DVD, vinyl, cassette. From simple, standard packaging all the way to
complicated bespoke box sets – we've got it covered.
We can advise on every aspect of your product, to ensure your creative vision
becomes a reality. Audio mastering, sleeve artwork, special vinyl effects, premium
finishes: Let us know what you need, and we will find a way to make it happen.
We project manage every step of the production process right up to delivery of the
finished order.
We also strive to reduce the environmental impact of our manufacturing, wherever
we can. If you'd like to make your product more sustainable, let us know – we can
help!
Please contact us for a quote on any of our products and services.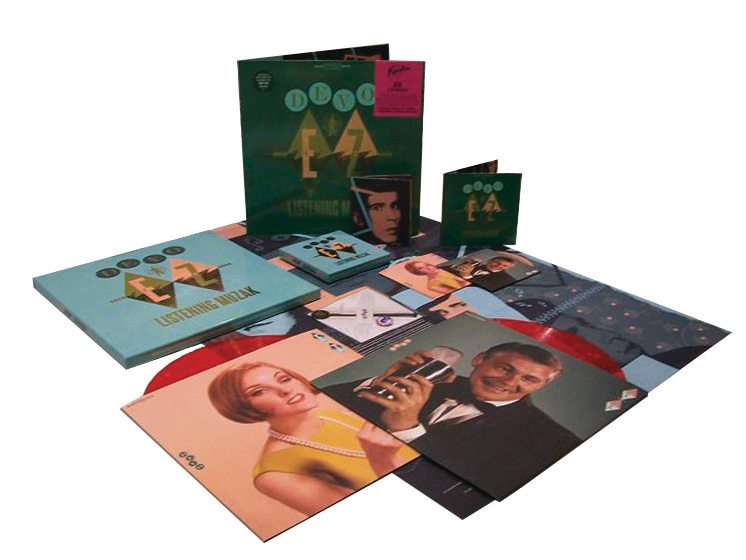 Devo – EZ Listening Muzak
There are two vinyl editions of the double album box set and a matching box for the CD. One vinyl set is marbled as an antique walnut wood effect and the other is transparent red and splattered as a lava lamp. Following the boxed sets, we produced a new edition on black vinyl (simply noir), with a full colour and gold print gloss UV gatefold sleeve, housing the vinyl set in printed uncoated inner sleeves, and for the CD a matching gatefold glossy package with two CDs in uncoated wallets, all to complement the original set.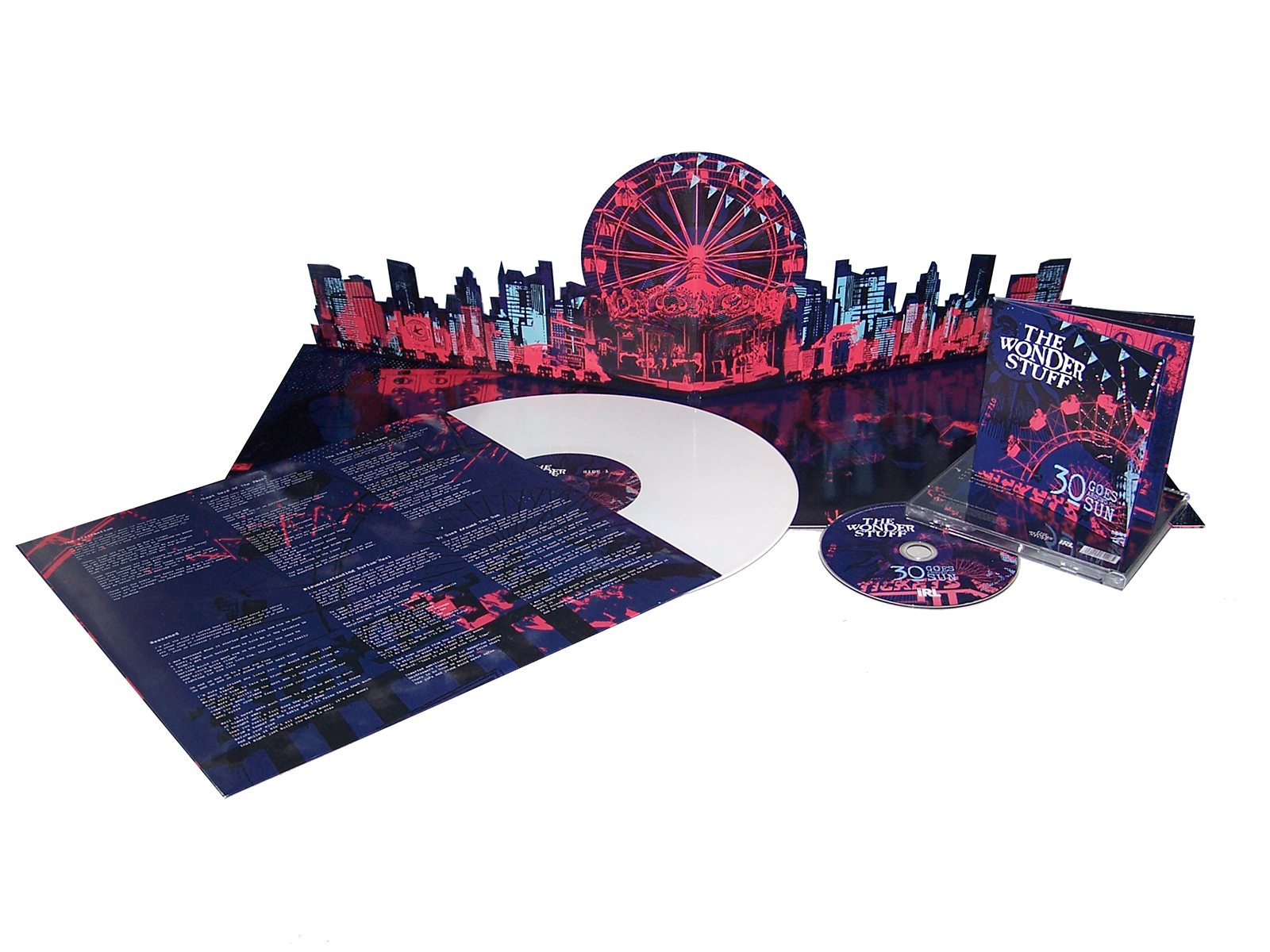 The Wonderstuff – Thirty Goes Around The Sun – 30th Anniversary edition
A very special pop-up gatefold sleeve featuring the band's iconic ferris wheel and fairground design with printed inner sleeves and heavyweight 180g white vinyl. The CD edition featured the same design concept with a 24 page gloss art booklet in a clear CD jewel case.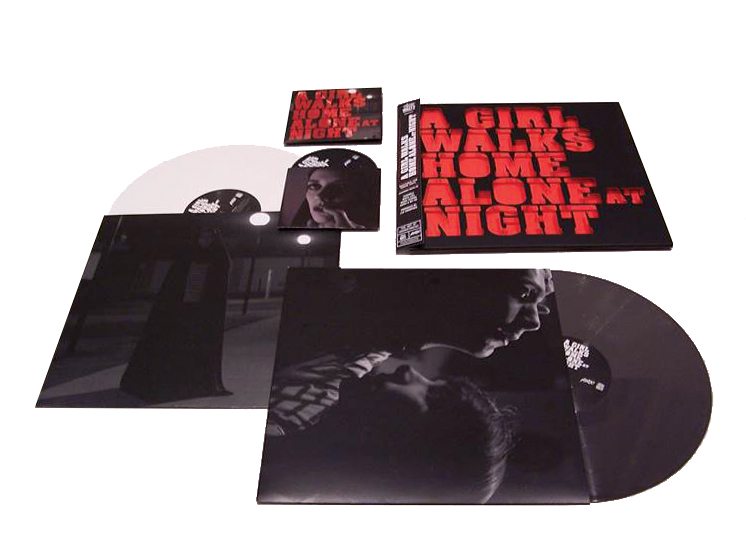 A Girl Walks Home Alone at Night
A bespoke precision die cut outer sleeve, with a printed inner sleeve to insert. The cut-out sleeve is printed scarlet on the inside. Vinyl was produced in 3 different colours: onyx, grey and white.
The CD edition has a printed inner and outer wallet which reflect the vinyl design.