We've asked Pizza Pizza Records some questions about their store & their experience running a record store during lockdown. Read what they had to say below and check them out here. 
1. Who are you? Tell us a bit about Pizza Pizza Records.
I am Joey Edwards and I run Pizza Pizza Records in Dundalk, Ireland. PPR formed as a DIY artist led label in Jan 2018 and since then put out a number of records.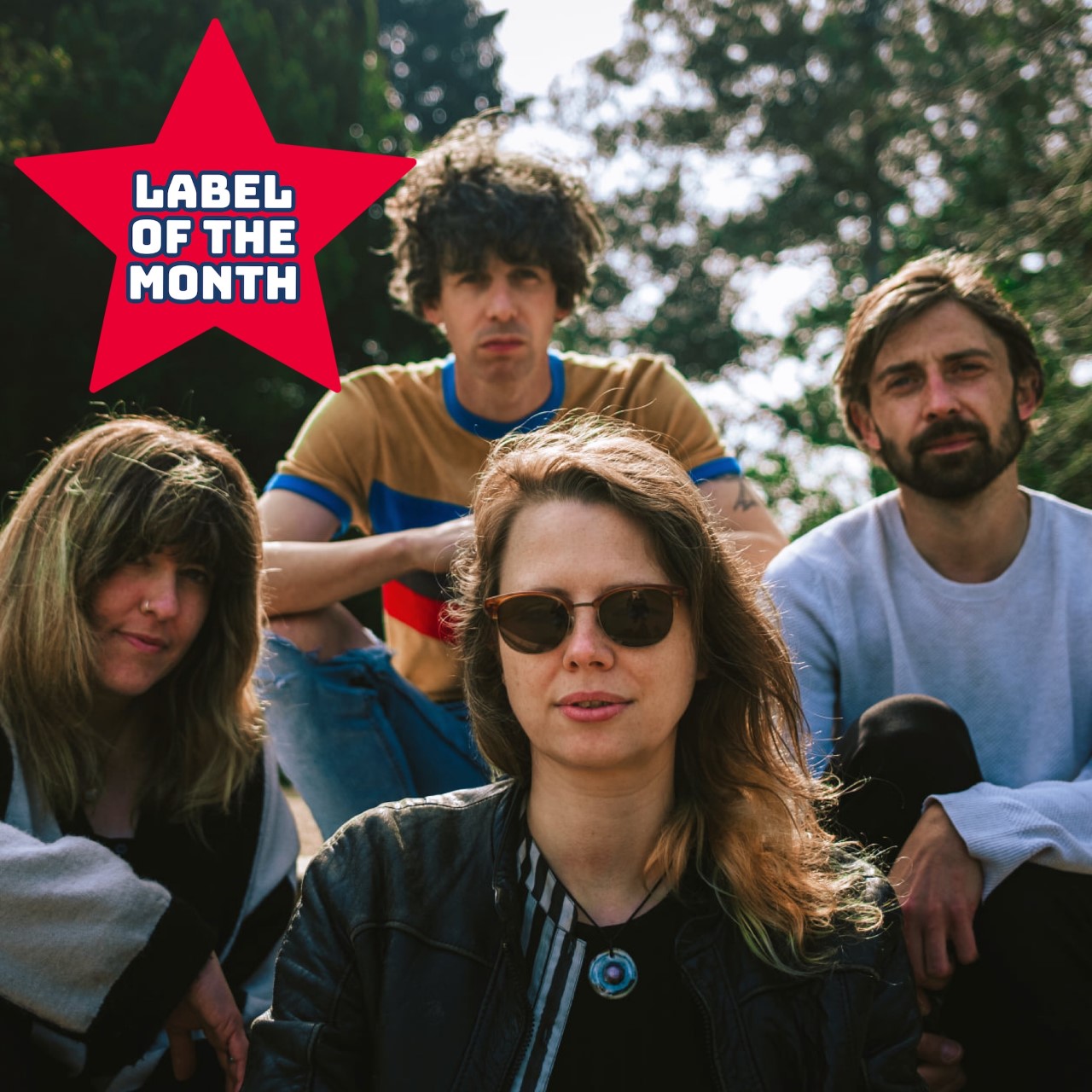 photo features band The Altered Hours
2. Can you suggest 5 of your favourite artists from your label for someone who may not have heard of you before, to listen to?
Just Mustard – Katie Ball, David Noonan, Rob Clarke, Mete Kalyon & Shane Maguire's (all from Dundalk) debut album Wednesday was the first PPR release in May 2018. The album was nominated for album of the year in Ireland for the 2018 Choice Music Prize. JM have since toured all over including supporting The Cure at Malahide Castle in 2019. Check out Pigs
Elephant – aka Shane Clarke. I have been working with Shane for a couple of years and we just finished mixing his new record as a follow up to his PPR debut 88 that was released in 2018. Check out Waiting Game from 88.
Trick Mist – aka Gavin Murray. We released Gav's debut album Both Ends at the end of 2018 and it is one I keep coming back to, a truly beautiful record. Check out Fraction (Also, Check out his remixes of All These Dragons by Elephant & Seven by Just Mustard)
Larry – Larry (Aoife Ward, Myself & David from Just Mustard) is a three piece band from Dundalk, recorded our debut album in 2018 with Steve Albini in Chicago and released it with PPR in 2019. Working on a new album due that'll hopefully come out in 2022. Check out Cocker Spaniel
Careerist – Belfast trio whose debut album Weird Hill came out on PPR in late 2019. It was nominated for album of the year in the 2019 NI Music Prize. Check out Slasher
3. Is there a specific style of music that your label represents, or are there many? If so, can you name the main genres?
I don't think there is an intention to put out a certain genre or style of music, but across all of our releases we tend to lean towards alternative/experimental music whether that is rock, electronic, folk etc. The most important thing is whether you can connect with it and make sure you can help get it to as wide an audience as possible.
4. What do you enjoy about working in music?
I love working in music because of the freedom and creativity it offers. I am a musician and songwriter myself so the work I do ranges from that to production, mixing, touring, A&R & release strategy. I love working with other artists and talking about the music they have made and what it means to them.
5. How have you coped running the label in the lockdown?
It has been very productive all in all. I spent a lot of time working on records and planning release strategies for album campaigns. It feels like we are on the way out of the constant lockdown cycle so there is a strong feeling of optimism in our camp.
6. What are you most looking forward to in the future & when things go back to normal (e.g. any specific artists / releases / tours you're looking forward to?
Looking forward to getting back to touring with Just Mustard (I am their Front Of House engineer), traveling to shows and meeting up with friends in different places I haven't seen in a long time and generally getting the show back on the road.
7. ANYTHING ELSE you'd like our followers to know?
We will be releasing new music by The Altered Hours & Elephant this year and more to come next year…
Find Pizza Pizza Records here:
Facebook
Twitter
Instagram
Bandcamp