'The record is inspired by the idea of humanity's ever-increasing entanglement with technology and artificial intelligence, balancing fears and moral concerns with the possibilities of evolution's next phase'  
A new Soccer96 album is a chance for Danalogue (Dan Leavers) and Betamax (Maxwell Hallett) to return to something of a spiritual creative home. Between them, the keyboardist and drummer have become synonymous with the thriving London jazz scene and, in their mind-bending incarnation as the astral synths-and-drums pairing, they've traversed stylistic worlds. Over nearly a decade, the duo have metamorphosed from a DIY outfit whose rough-edged recordings hit with a punk spirit, to cosmic dreamers that use sound to travel the reaches of the mind. 
First single and title track "Dopamine" is out now, featuring Nuha Ruby Ra on vocals who sings from the perspective of human and machine throughout the track. This concept overlaps with the music seamlessly, forming a meeting point between technological and human exploration.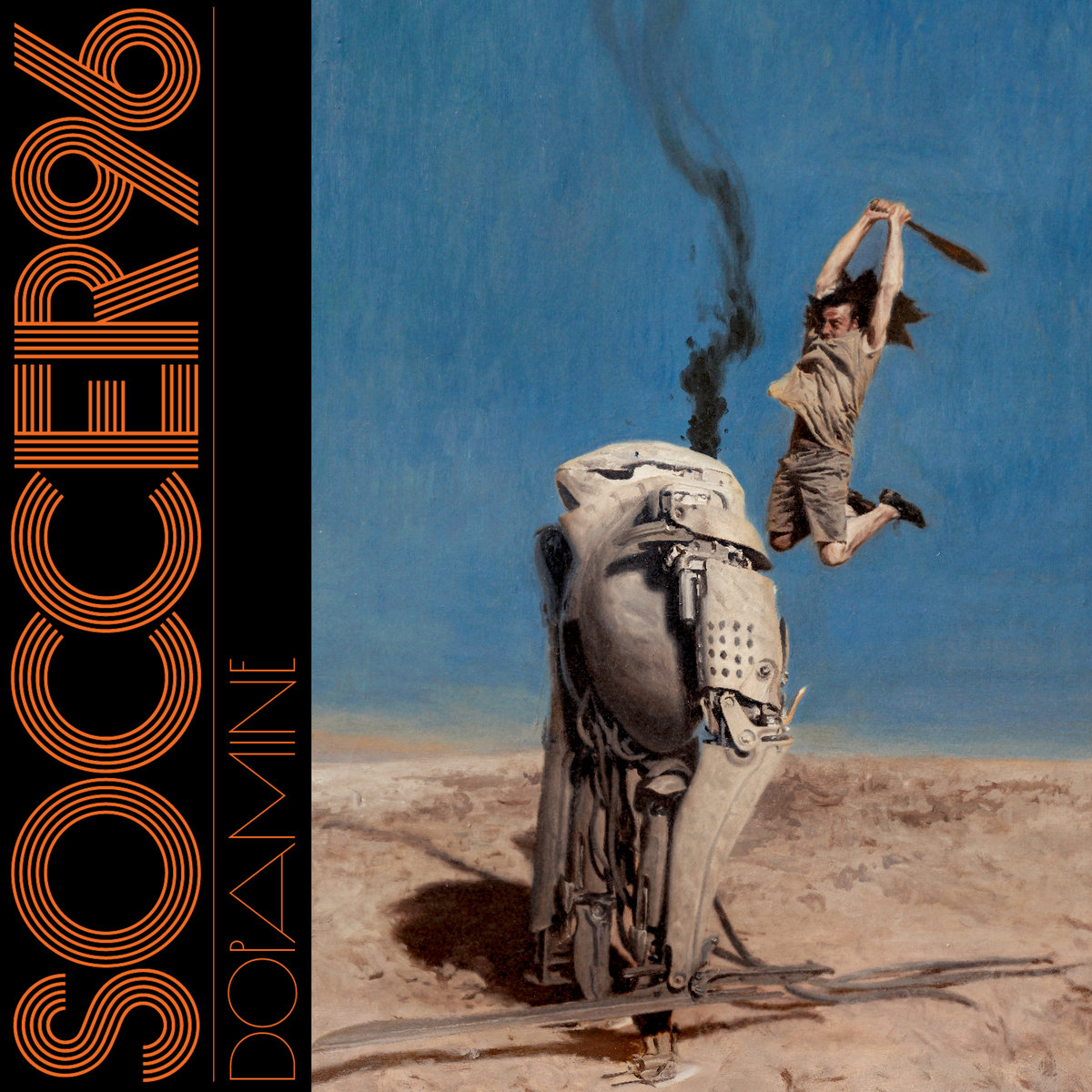 listen to Dopamine / preorder album here
Facebook
Twitter
Instagram
Spotify
Bandcamp